A Look Into Japan's Nationwide Economy Boost
Japan officially opened up its borders to international tourism earlier this year hoping to bring back the international community. This is not the only plan it has to help out the tourism industry. Its local and federal governments have been recharging the local economy once again.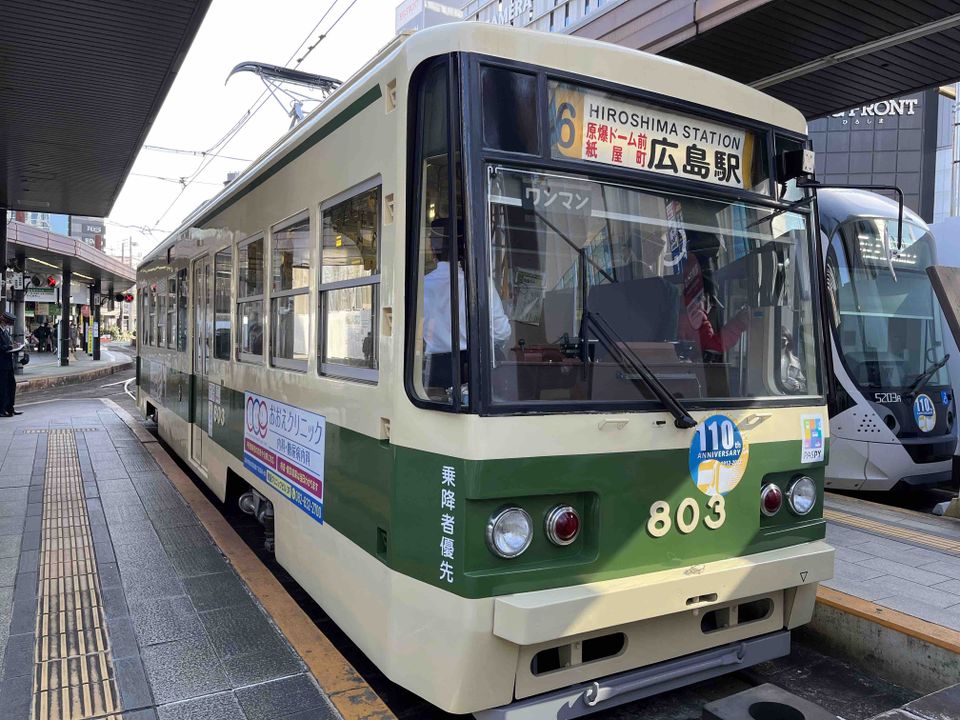 Throughout the pandemic, national to local governments have on and off run travel campaigns and deals. This past fall, the federal government has once again launched a nationwide travel campaign Zenkoku tabi wari, 全国旅割 or "National Travel Discount" campaign.
Up to 40% hotel discounts and 3,000 yen vouchers? Here is a little glimpse into the caffeine shot for the economy.
The basics of the "National Travel Discount" campaign
The National Travel Discount campaign's formal name is Zenkoku Ryoko Shien (全国旅行支援), or National Travel Aid Campaign.
Lets breakdown the Kanji:
全国: Entire Country
旅行: Travel
支援: Aid / Support
It provides individuals living in Japan (sorry foreign tourists) up to 11,000 yen per day in savings. As you can see, they designed the campaign to incentivize travel on the weekdays. This is to try to smooth demand from the weekends to the weekdays. (My personal hypothesis is perhaps to get Japanese people to use their vacation days?)

For those who are not aware, it is typical for accommodations in Japan to charge by the person rather than the room. If you stayed at a Ryokan (旅館, traditional Japanese inn), it is common that meals are included and thus it makes sense to charge on a per person basis. Rooms usually do get cheaper the more people that stay in them.
The coupon/vouchers can be used in the region accommodation is in at places such as restaurants, gift shops, and tourist attractions.
Is this discount too good to be true? There are a few catches. You must have 3 vaccines (as of Dec. 9th 2022, 67.2% of the population has received a booster shot.) You also must also book travel on a designated Japanese travel website. Lastely, this campaign is only running from Oct 11 to Dec 27 of this year. The good news is that the government has announced they will run this campaign again next year (2023).
Go To Travel and Go To Eat
Prior versions of the current campaign were under the branding "Go To Travel." Which had similar benefits such as up to 30% off hotels. As you can see below, the Go To Travel campaign was launched in 2020, prior to vaccines, which correlated with high infection rates, suggesting that the timing may not have been the best.
This campaign also has a little sibling called "Go To Eat," where restaurant vouchers could be purchased for ¥12,500 (~$125) for ¥10,000 (~$100).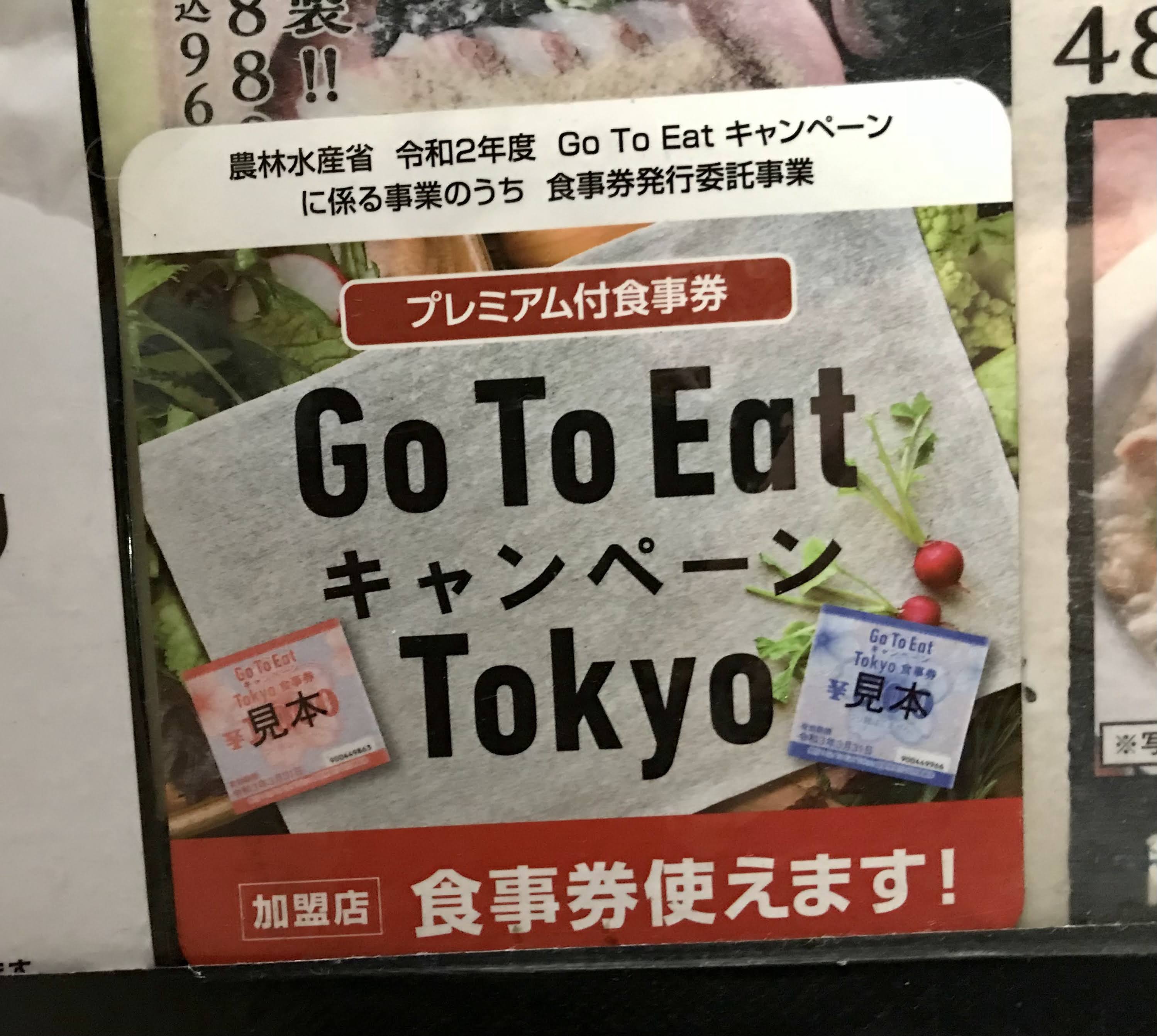 Go to Eat Tokyo
While in Tokyo, my family and I used Tokyo Go to Eat coupons to go to a fancy breakfast buffet, priced at 6,000 yen per person. I would never pay full price for this, but with a 20% discount, we decided to treat ourselves.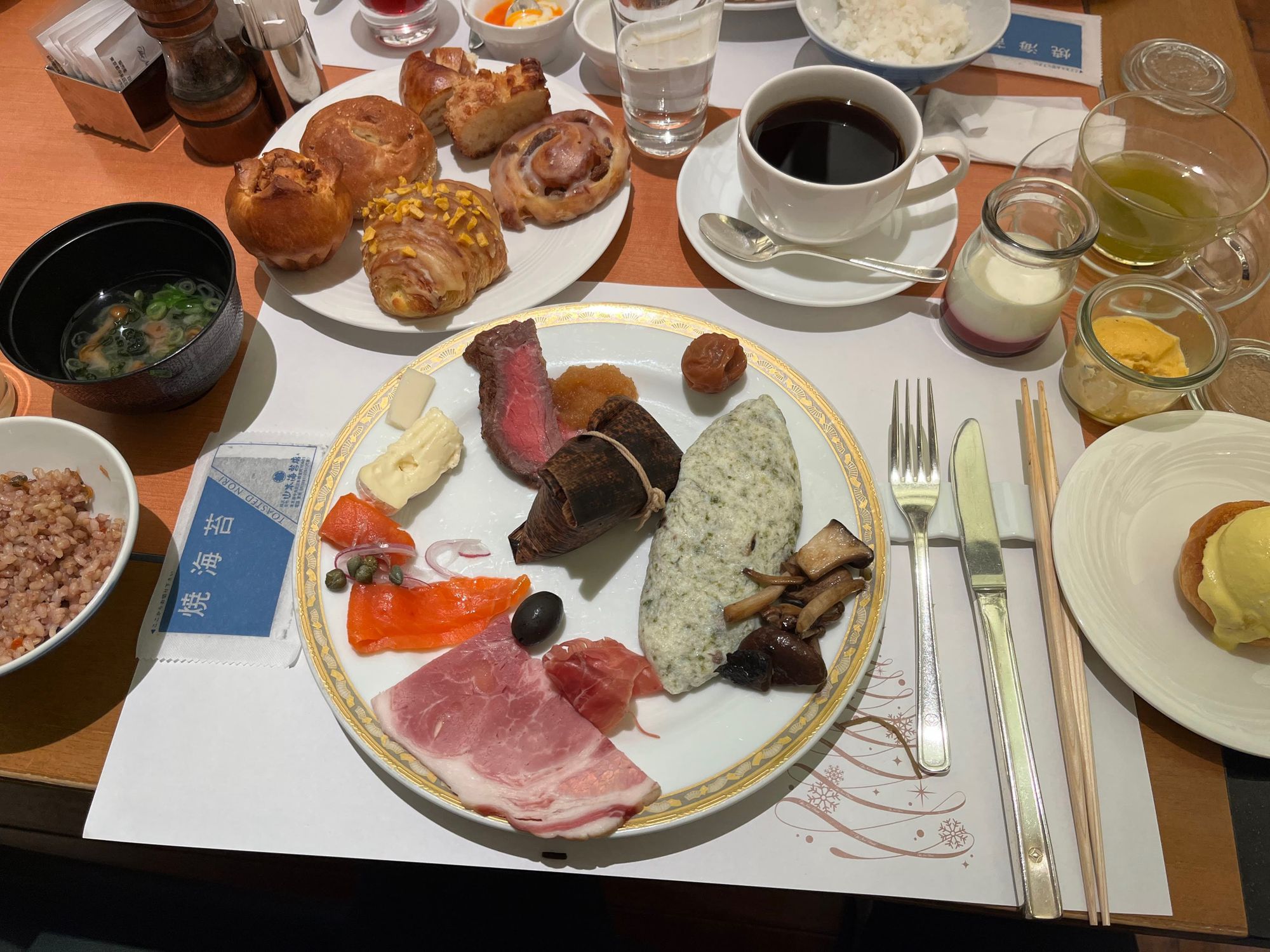 1/3 trips we made at the breakfast buffet
Prefecture and regional campaigns
Prefectures and regional governments across Japan have had their own campaigns. Most of these have ended with the new National Travel Discount campaign. But here is a little idea.
Kanagawa Prefecture
Kanagawa prefecture, home to Yokohama and Kamakura, to name a few famous cities, recently started Kanagawa Pay. Kanagawa Pay gives consumers up to 20% back when they pay using the Kanagawa Pay app at select places such as restaurants and stores. The mechanics behind this is a bit convoluted so I will not go into the details. It does not help that it is also incredibly annoying to use as the UI is terrible. For your amusement, please see the photos below.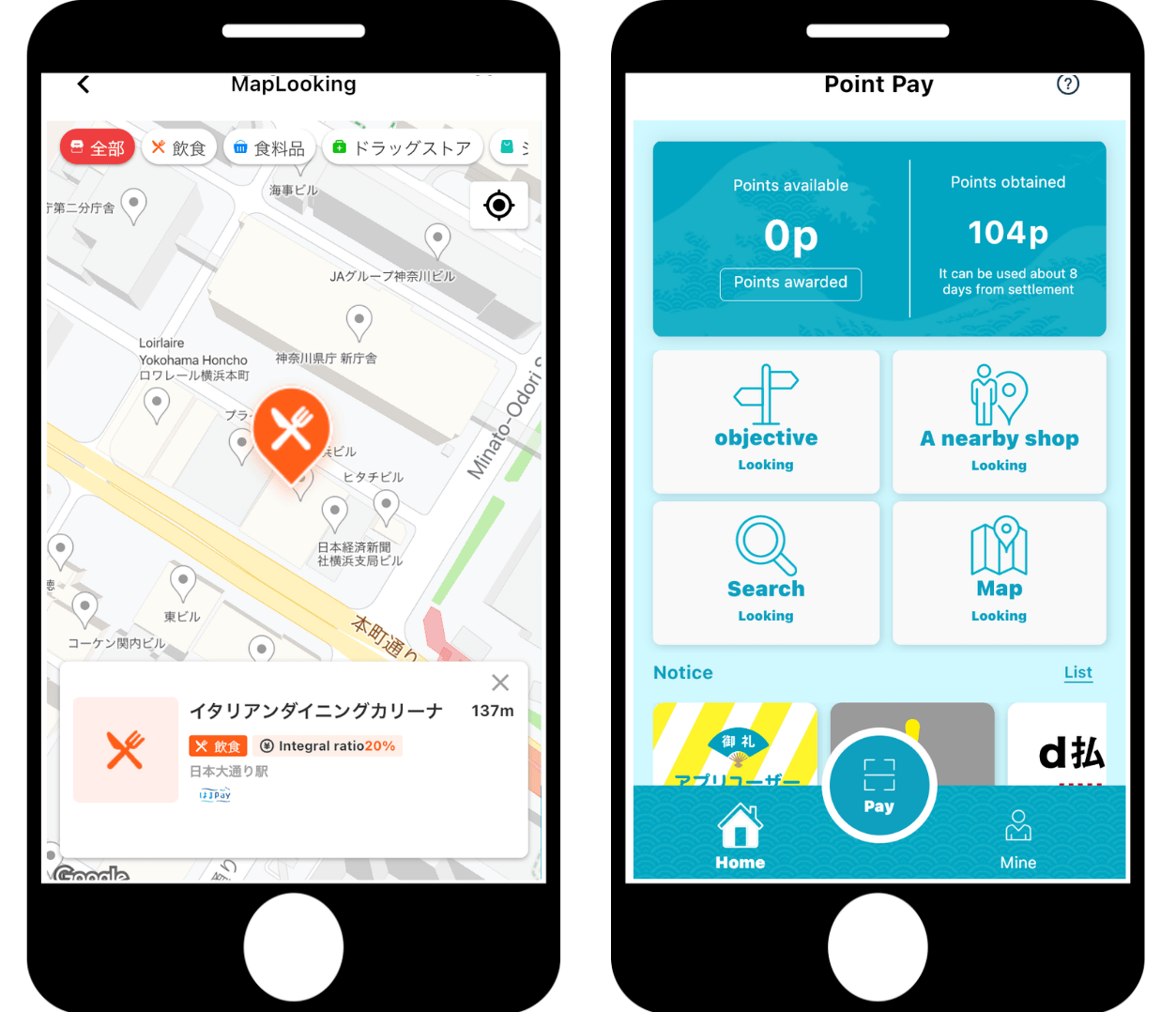 Kanagawa Pay user interface
Shimogo, Fukushima
In the town of Shimogo (下郷町) in Fukushima Prefecture, there was a campaign for 45% off lodging (which mean hotels, ryokan, inns, etc.) I went back in May 2021 for a short trip and it was very nice. Fukushima is known for the terrible nuclear power plant incident from the earthquake and tsunami in 2011, but there is much more to the prefecture, including beautiful ponds.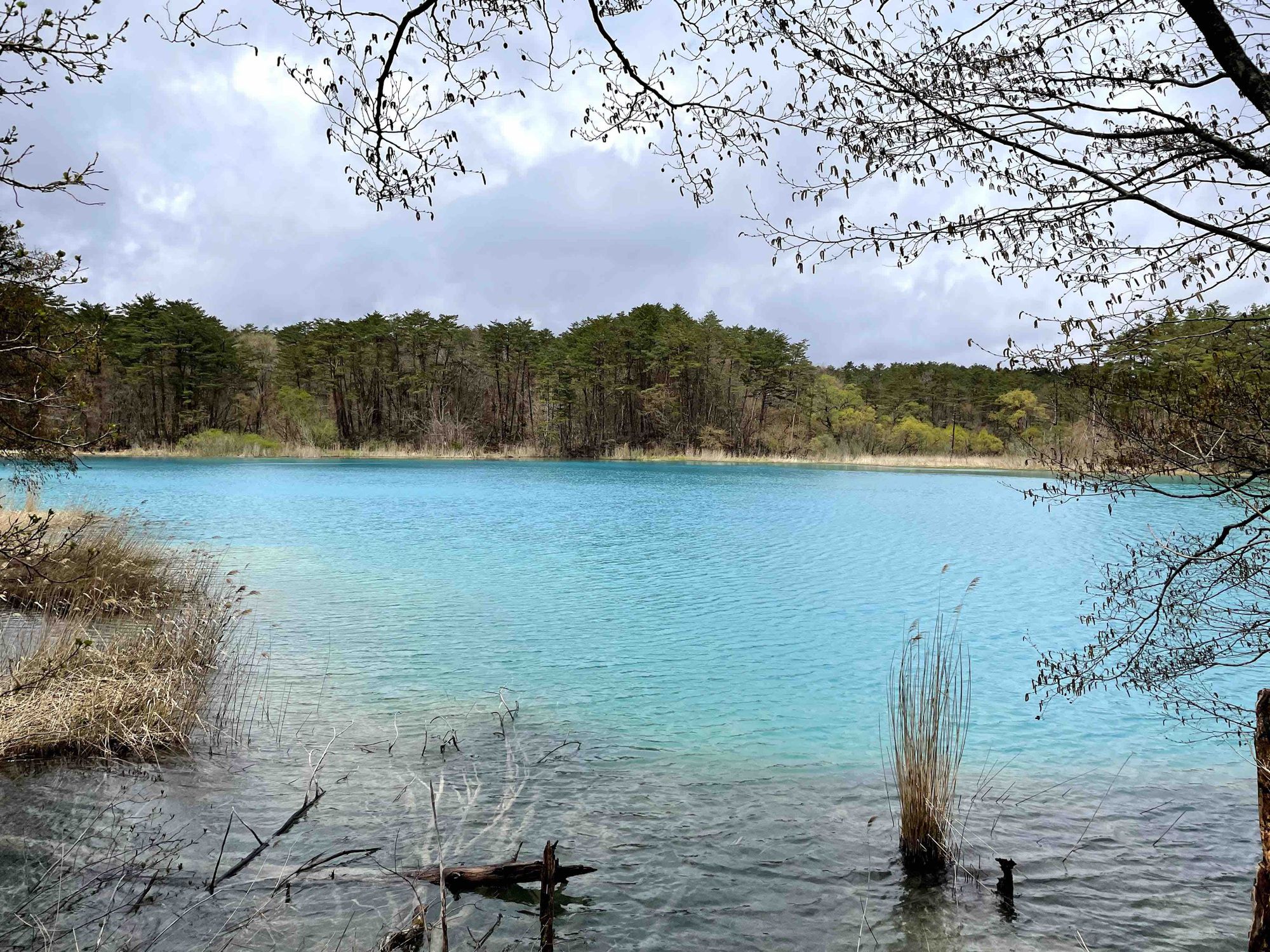 One of the Goshiki-numa ponds in Bandai-kogen, Fukushima
Is this the best thing for the economy?
Is this the best way to recharge the country? Good question. I am no economist and "best" is very subjective, requiring the balance of economic needs and health of the people.
Anzai and Nishiura from the Kyoto University School of Public Health conducted a study and concluded that there was a correlation with COVID-19 cases. However, due to the simplicity of their study they could not deduce causation. I suspect that there was causation, but without proof I cannot say. The time of the timeline shown was 2020, before vaccines. Fortunately, things have been improving since then.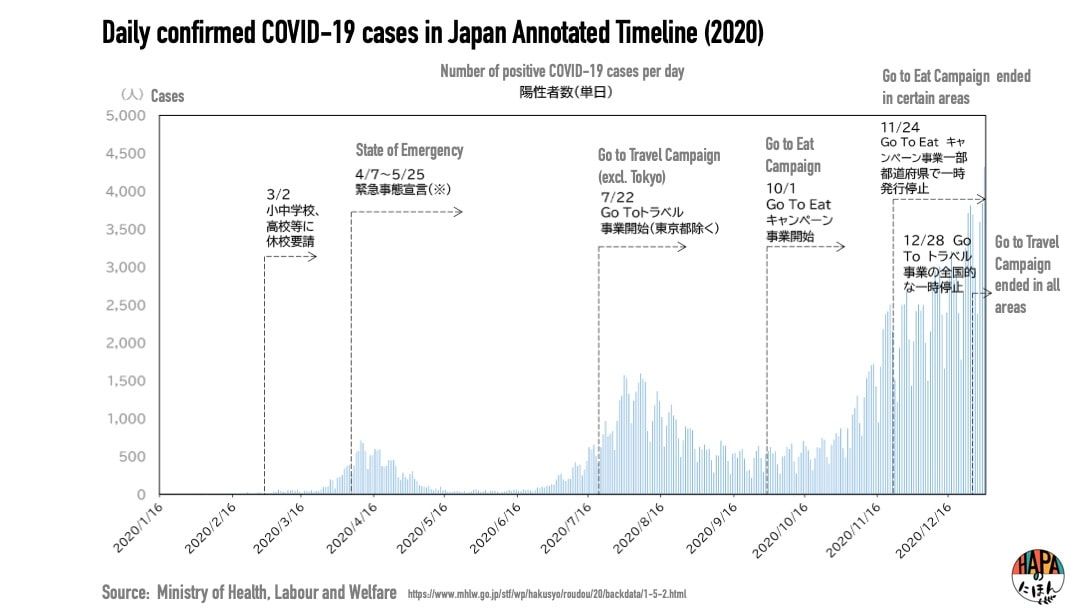 On the economic side, the Daiwa Institute of Research estimated ¥3 trillion in direct benefits and ¥1.9 trillion in indirect benefits (a total of about $45 billion) and includes the employment of 460,000 people in the 2020 campaign. Hospitality and restaurants have been particularly hit hard during this pandemic, so from the standpoint of targeting certain industries the logic does make sense.
Potential side effects
Despite strong discounts and incentives to travel, there have been reports of accommodation and travel prices rising that are negating the campaign benefits for consumers. According to NHK, this is likely due to a few factors, the first is dynamic pricing. With low demand throughout the pandemic, hotels and other accommodations lowered prices to attract travelers. However, now with the campaigns and foreign tourists, prices are reflecting the new demand and supply dynamics.
Travel Voice, a tourism industry publication, cites other reasons as well. First, rising energy prices from the Ukraine and Russia conflict have caused major increases in energy prices. In the last year, TEPCO (Tokyo Electric Power Company) raised its electricity prices by 20-40%. Second, many accommodations underwent renovations to mitigate spread of the coronavirus. For instance, accommodations centered around large groups remodeled their dining areas to have private rooms, or increasing individual private rooms rather than group rooms. These upgrades require investments which are often passed on to the consumer.
Final Thoughts
Nevertheless, I am one of those who is partaking in such travel campaigns. The deal may be a little too hard to resist. Depending on your timing and where you go, you may find a good deal. Where would you go if you were in Japan to go to travel (or eat)?