The Personal and Economic Effects of Japan's Declining Population
Japan's demographic crisis as more than just economic loss. It is loss of community and culture.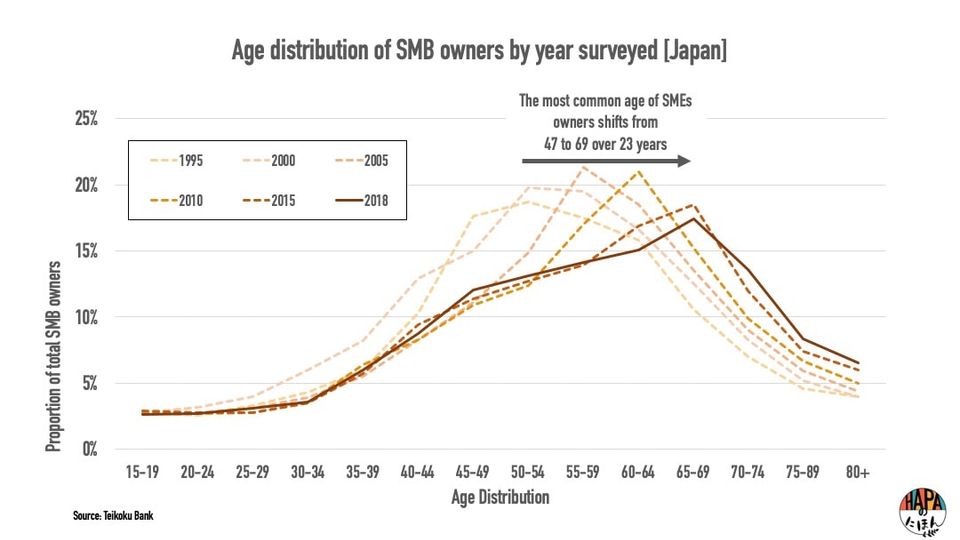 "Welcome! What do you want to eat today? I'll make you your favorite fish" says "Master", a term used to call the owner of the restaurant. I am a joren-san (常連さん), or a regular, at Goro, a local diner in my neighborhood. Goro is run by a couple and the couple only. The husband is 80 and the wife is 79. There are no other employees. The couple cooks, cleans, serves, and works everything else in between for the restaurant. No, it's not that big, but there are 19 seats and it's open six days a week from 11am until 10pm.
That's an impressive couple you may think. I agree with you, but that is not my point. One day as I was talking with the Master, he casually mentioned retiring in two or three years. "So what will happen when you retire?" I asked.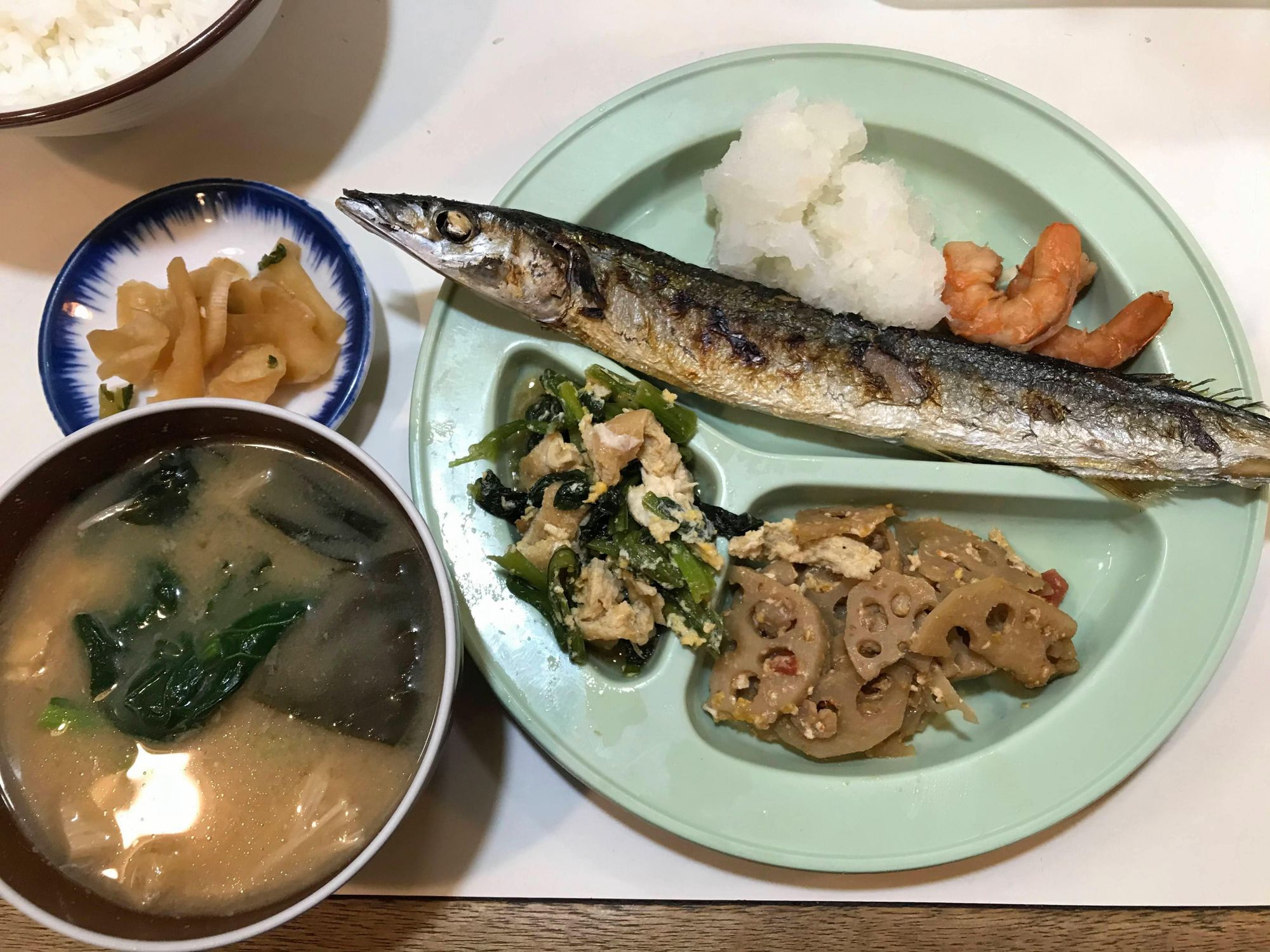 My usual at Goro
"Oh, well, we will close the restaurant, and that will be it." After Master retires, he plans to close up the restaurant. With him and his wife running the whole business and no other employees, there is no one willing to continue the operations. The couple has children and even grandchildren, but they apparently do not have an interest in continuing their parents' business. After all, if they did, they would likely be helping out already.
This is not unfamiliar in Japan. According to Ministry of Economy, Trade, and Industry it is estimated by 2025, Small and Medium sized business (SMBs) owners over 70 years old will surpass 2,450,000 which is about 64% of all SMBs. About half of those owners (1,270,000) do not have a successor (about one third of all businesses in Japan.)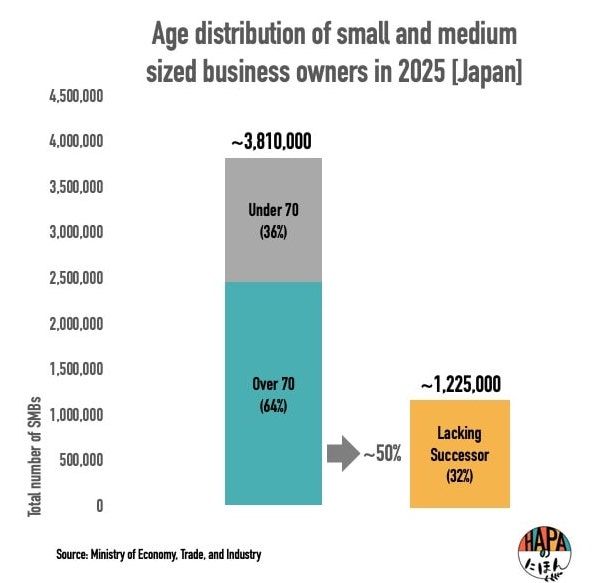 The demographic crisis of Japan is not a new topic. Low birth rates with a heavily aging population are driving the population of Japan down. As of 2021, the total population in Japan was estimated to be around 124.8 million people. By 2030 it is expected to be around 119.3 million, then dropping significantly by 2050 to be an estimated 101.2 million people. For now, we will not focus on these demographic and economic statistics too heavily, but instead focus on the impact of the lost small and medium sized businesses.
The declining population is expected to have a 22 trillion yen (~$200 billion) decline in GDP in the future. We could look at this from the purely monetary and economic impact, which is quite tragic and has devastating economic impacts, but there is also that part of the loss that one cannot put a price tag on. These people run everything from restaurants, dry cleaners, small manufacturing shops, etc. I have fond memories of traveling in Japan and visiting a ryokan (Japanese-style inn) run by an old couple. The omotenashi, or friendliness/ hospitality, is something so unique and nothing you could find at a Marriot or Hilton. It makes each trip so special.
I was filled with sadness when I heard that Goro would close within a couple years. I went to Goro every week, I made friends with some of the other customers, (usually 70-80 year old's.) With work from home and the loneliness and isolation that comes with it, a visit to Goro was like visiting a relative's house. It was much more than my once-in-a-work week socialization. We spoke about our lives, work, family, and over the course of a few months I feel like we have a strong relationship. Not only that, Master, knowing my favorite foods, often makes me something not on the menu to my liking.
While I am focusing on the restaurants, local stores, and ryokans and inns, there are a whole other set of businesses that the normal folk do not see: the businesses that are B2B or business focused. According to Teikoku Bank, the industry that has the highest percent of lacking successors* is construction at 70.5.%. Restaurants are in the category of retail and have a rate of 69% lacking a successor.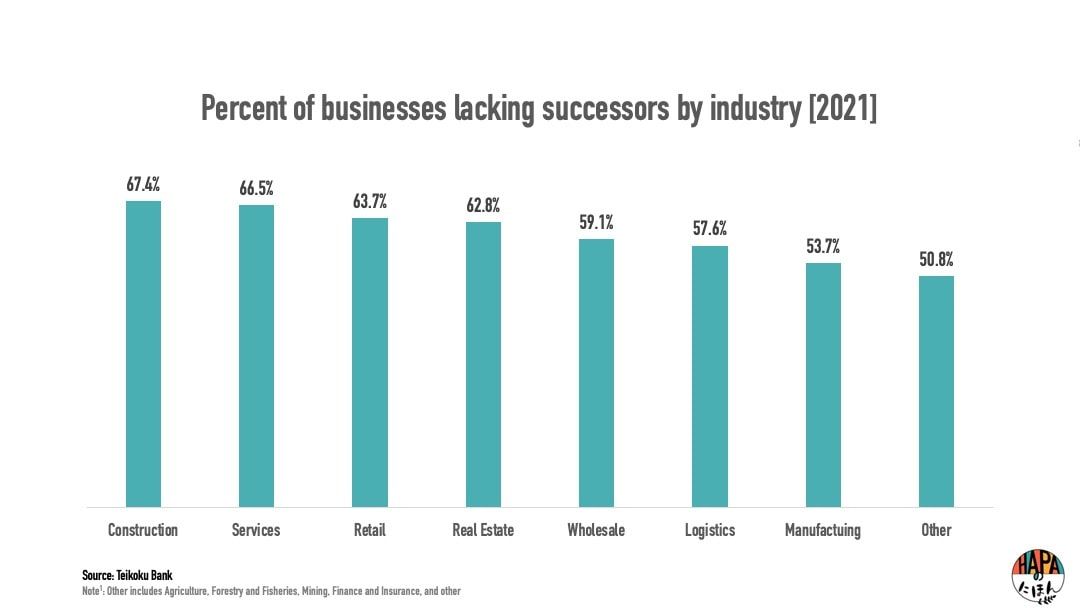 *It should be noted that this includes all owners, ranging from ages 15 to 80+
Other stories
I asked my aunt, who has lived in Japan her whole life, if there were any local establishments owned by older people that she loved that would cease to exist. "Too many." She named restaurants, stores, and ryokans. "There is this diner that I like to stop at on the way back home from hiking," she told me and went there every couple months for years and mentioned the location on her hiking blog.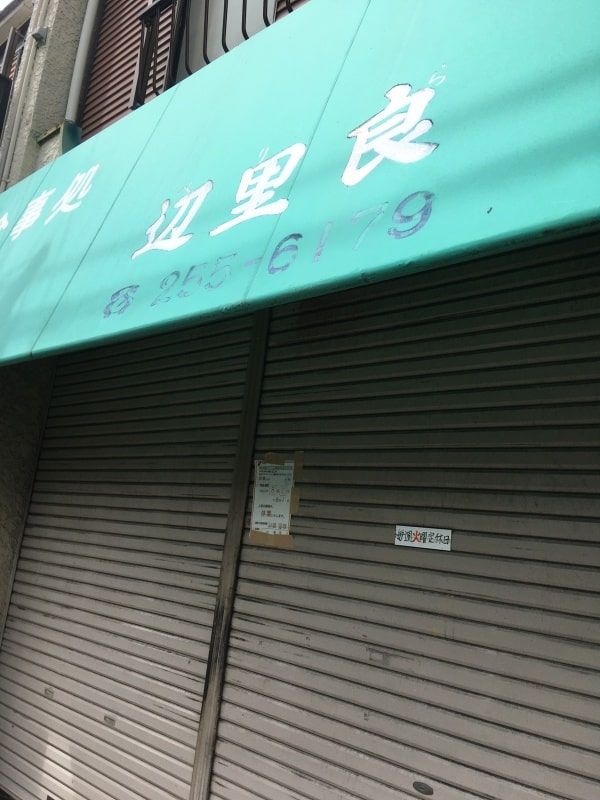 A photo of the closed diner
During the COVID-19 crisis when everything was shut down, she got a message from the daughter of the owners. She told my aunt how the restaurant was going to close and wanted her to be aware. Now, this may seem odd to some of you. But in Japan, there are many establishments where the only source of "social media" is a telephone number. No website, no Facebook page, no…nothing (but sometimes they are on Google Maps.) So, this was one way from them to communicate with their "regulars." While it was kind of the daughter to find my aunt and reach out to her, the owner couple has no successor, despite having two daughters. They expressed no interest on continuing the business.
This will likely become more common. According to the Ministry of Economic, Trade, and Industry, the most common age of SMB (small medium enterprise) owner has been increasing over the last couple decades.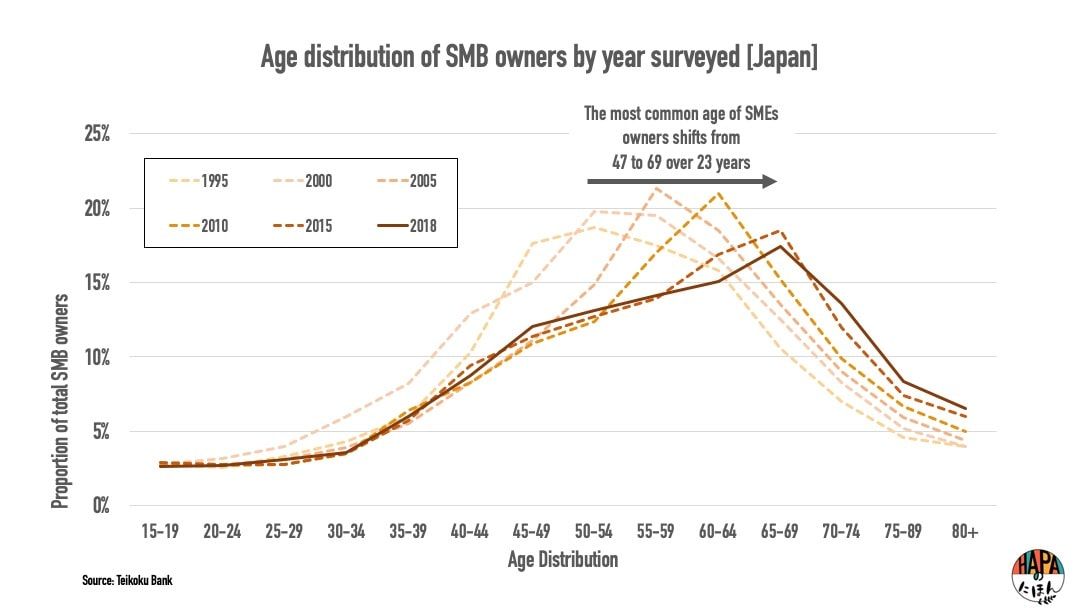 Japan's most commmon SMB age is growing older over the years
Government efforts
To help mitigate the economic damage The Small and Medium Enterprise Agency of Japan (under the Ministry of Economy, Trade and Industry) started the a program that helps businesses with succession. The program is called the Business Succession Support Fund (事業継続・引継ぎ補助金). There are two funds the Management Reform (innovation) (経営革新)と専門家活用) to help with M&A efforts.
It will be interesting to see how helpful the government support grants are. Some basic figures show that of the number of businesses that were continued on through M&A (including spinoffs) were 15.8% in 2019 and increased to 17.8% in 2021. Perhaps this can be attributed to the government program, but this data is uncertain.
In addition, there are other measures to increase the number of foreign workers in Japan as well. However, this is a whole other topic that has caused quite some trouble around labor conditions. Furthermore, experts still estimate that there will not be enough workers. According to research by JICA (Japan International Cooperation Agency), there will be a shortage of about 630,000 foreign workers in 2030.(source)
This is great to see the government trying to preserve these businesses and of course try to mitigate the economic damage, but nothing can stop the loss of people and everything that comes with it. It should be noted that no successor, includes not only someone to continue the business like a family succession or internal employee promotion, but also third-parties from the outside as well, such as M&A or a third-party outsider successor.
Final Thoughts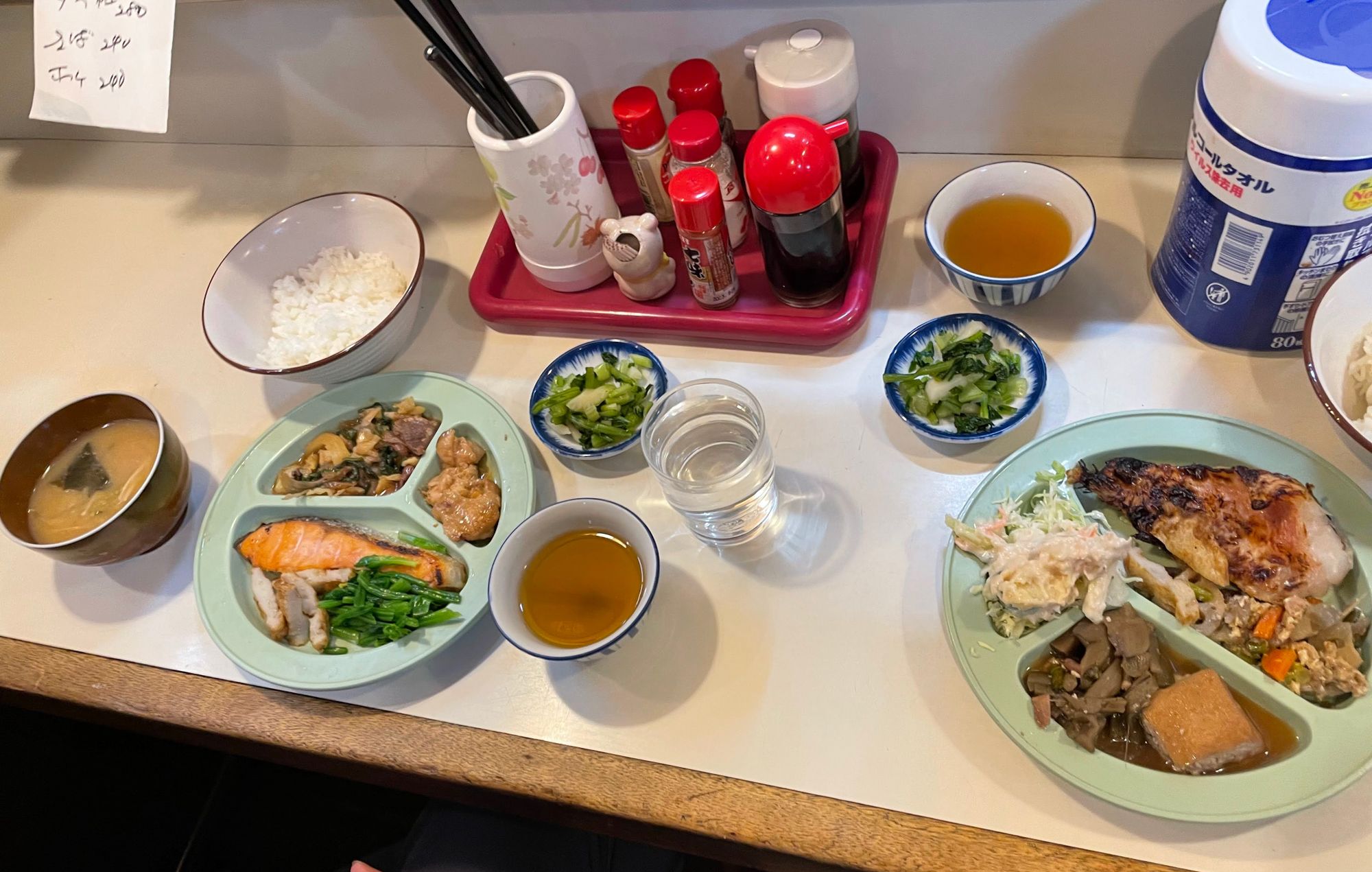 Dinner for two at Goro
A few weeks ago, I was having a tough time at work. Master could tell and spoke to me. "You know, you are like a granddaughter to us," he said (us representing the other older customers I made friends with.) "We are cheering for you and want you to be successful." Words cannot describe the love and support from the community I built at Goro and I am extremely thankful to have found them. For now, I do my best and use my money to support, but no matter how much money Goro has, when it is time to retire, it is time to retire. It is in some ways, a loss of family. Until that day, I will continue to go to Goro, have conversations with the couple and other customers, and enjoy their food and company.